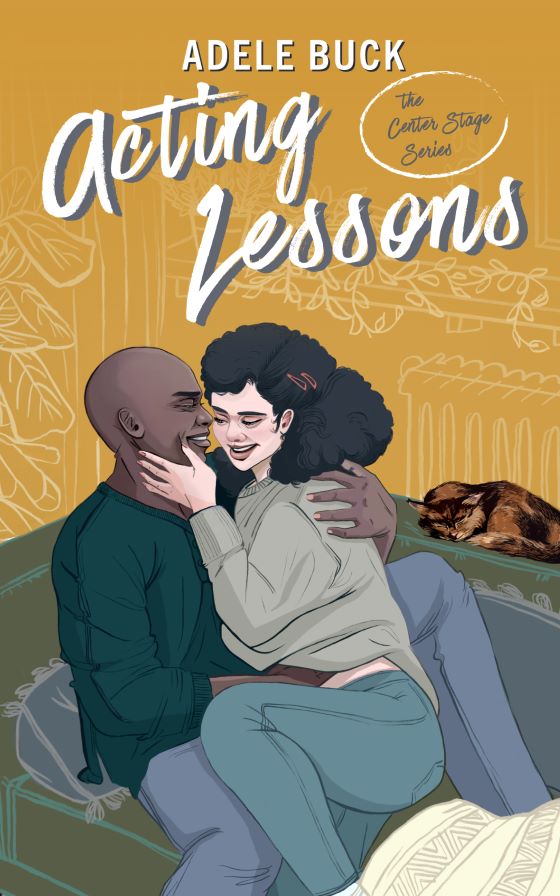 Title:
Acting Lessons
Genre:
Romance
Series:
Center Stage #

3
Parting may be such sweet sorrow, but second chances are so much sweeter.

An intense summer fling with handsome, protective actor James Martin opened up self-effacing Frederica Alves' horizons. Then their potential for love met a swift end when he followed his dreams and left New York for Hollywood.

Two years later, James is back, his talent now matched by his rising fame, and that spark is still there. But the shy Freddie he knew has become a confident woman and their passionate reconnection speedily turns into equally passionate conflict.

That Freddie was still single was both unexpected and welcome after two years apart. But as James learns how much she's grown into herself, he realizes he'd walked away from the best thing that ever happened to him.

Trouble is, one thing has stayed the same: Freddie hates cameras and attention and they're about to face a lot of both.

Can a publicity-shy woman and a celebrity learn how to reach for the stars together, or will everything come crashing to earth?

Content warning: biphobia
Release Date:
August 2021
Pages:
250
ISBN13:
978-1-7362814-4-4
ASIN:
B097Q1B7VY
Add on Goodreads
Buy the Book:
Amazon
|
Barnes & Noble
|
Kobo
|
Apple
|
Google Play
|
Books 2 Read
|
Available in Audio!
Also in this series:
Content warning: bi-erasure (brief). Note: contains on-page sex.
Praise for Acting Lessons
"Come for the swoony second-chance romance; stay for the perfect balance between humor and gravity with a pitch-perfect queer woman lead!"
- Vanessa North, RITA & Lambda Literary Award Finalist