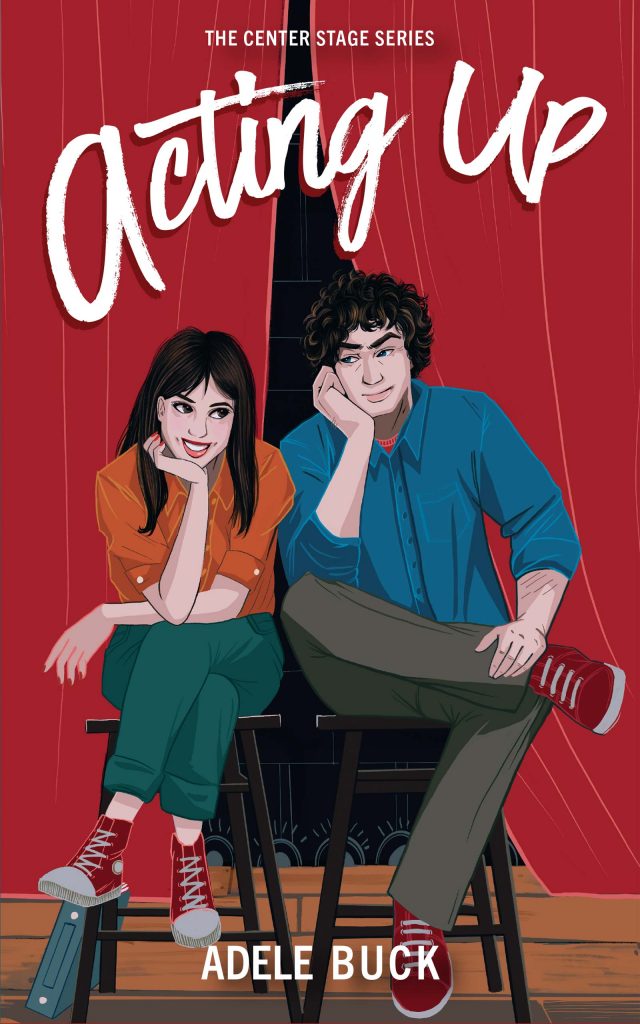 Title:
Acting Up
Genre:
Romance
Series:
Center Stage #

1
The stage is set for the play of a lifetime: but it's the romantic drama backstage that has everyone applauding.

Paul and Cath are the perfect creative team. He's an up-and-coming theater director and she's his unflappable, rock-steady stage manager.

If Cath's had to bury her unrequited affection for Paul for ten long years to keep things professional, it's just the price she pays for a career she loves, working with her best friend by her side.

Until he hires her old nemesis as the leading lady for a new play that's their chance to make it big.

Handling temperamental actors is one thing, but watching this diva throw herself at Paul makes Cath miserable. It's another complication when the leading man shows his attraction to her. Suddenly, an unexpected new job offer seems like a good idea.

But then Paul upends her world by declaring his love and sparking a passionate encounter.

It's both a dream come true and a nightmare as Cath is convinced that personal and professional relationships don't mix and getting involved could jeopardize the play—and both their careers.

Can Paul flip the script and set the stage to convince Cath otherwise or is their love always destined to wait in the wings?

Content warning: bullying
Release Date:
January 2021
Pages:
256
ISBN13:
9781736281413
ASIN:
B08Q8F8T4V
Add on Goodreads
Buy the Book:
Amazon
|
Barnes & Noble
|
Kobo
|
Apple
|
Google Play
|
Books 2 Read
|
Available in Audio!
Also in this series:
Note: contains on-page sex
Praise for Acting Up:
"With wry humor and innate warmth, Acting Up pulls you into a world of rapid-fire banter, relatable challenges, and very human reactions—and a gorgeous romance that you'll still be thinking about long after the final page. Buck has an adept handling of both internal and external conflict, and the knack of writing characters who immediately jump out and come to life as real people—they make mistakes, they sometimes react out of tiredness, or jealousy, or fear, but they take ownership of those actions and they grow together. The intricate layers of characterization, the emotional arc of a heroine and hero navigating the transition from friendship to forever love, and a setting that plays out with almost cinematic detail—it all leads to a profoundly satisfying, rock-solid happily-ever-after, in the hands of a very talented writer."
– Lucy Parker, Author of Act Like It and The Austen Playbook
"There's nothing like joining a found-family, inclusive community of like-minded and quirky people to create live theatre, and Adele Buck's Acting Up, the first book in her Center Stage series, captures the very essence—the warmth and heart—of that world in this charming friends-to-lovers story. I can't wait for more!"
– Suzanne Brockmann, New York Times Bestselling Author