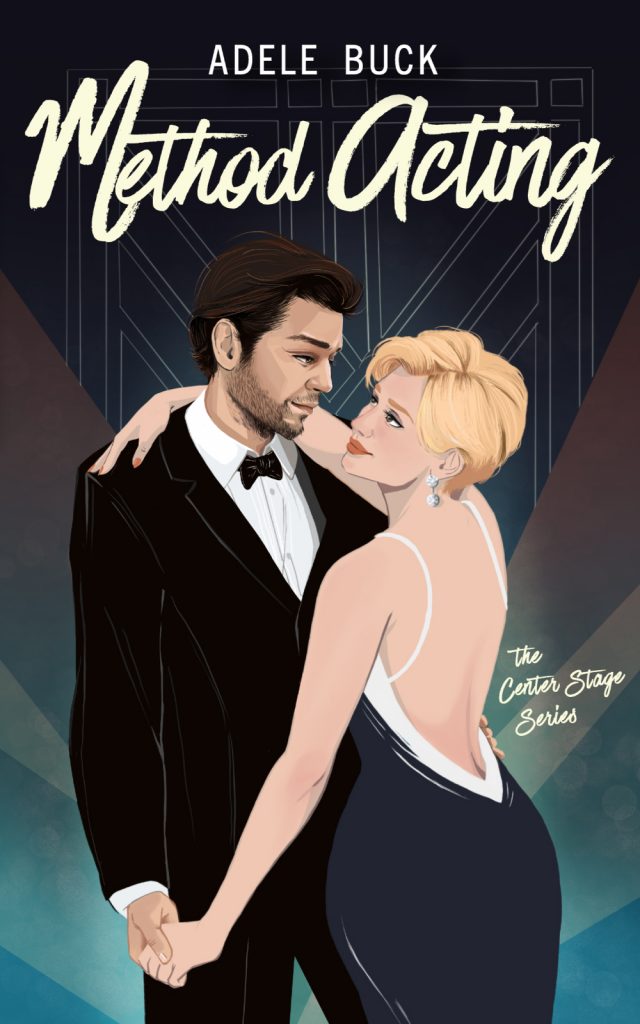 Title:
Method Acting
Genre:
Romance
Series:
Center Stage #

2
All the world's a stage until your heart is on the line.

All Alicia Johnson has ever wanted is to be able to slip into someone else's life, clothing, and makeup to become a murderess, a socialite, a mother, or a nurse for an episode or a season. And she's good at it.

Being an actress comes with a healthy dose of financial insecurity and a willingness to live out of two jammed suitcases, ready to go wherever the next director wants her. Up until now, it's been worth it for the creative escape and the thrill of applause.

All Colin St. Cyr has ever wanted is to win, going all-in to get Congress to see things his clients' way. Despite being a Brit in Washington, D.C., he is well off, well connected…and well on his way to becoming a boring bachelor forevermore after a heinous breakup.

Especially as he's just made an arse of himself with the first woman who has knocked him sideways in years. It won't matter how much money he donates to the theater; Alicia Johnson is still going to look at him like a goddess looks at a flea.

The only thing he can do is use his highly attuned persuasive skills to talk her into giving him a second chance.

The stage is set, but by the final act, is it a love story between the provocative actress and the cultured power-player or will it end in tragedy?

Content warnings: parental death (in the past, off page), familial abandonment.
Release Date:
April 16, 2021
Pages:
266
ISBN13:
978-1-7362814-3-7
ASIN:
B08X1KBD9T
Add on Goodreads
Buy the Book:
Amazon
|
Barnes & Noble
|
Kobo
|
Apple
|
Google Play
|
Books 2 Read
|
Available in Audio!
Also in this series:
Praise for Method Acting:
"Red Alert, rom-com fans! Method Acting is a real treat! Adele Buck's delightful Center Stage series just keeps getting better and better!"
—Suzanne Brockmann, New York Times Bestselling Author
"Method Acting is smart, surefooted romance. Watching Alicia fight for her HEA—especially when a lot of what she has to fight is her own fear—is so satisfying!"
— Jenny Holiday, Author of Three Little Words
"Alicia and Colin are sexy as hell. Their glamorous careers are sexy as hell. And the fact that they are attracted to each other although they are uniquely different is sexy. as. hell. Method Acting is everything that makes opposites attract so DELICIOUS to read. I loved the friction, the gorgeous descriptions throughout, and the challenges that make this couple feel so real and relatable...and so incredibly right for each other."
— Lynn Turner, Author of Pas De Deux: A Dance For Two